Polycoat offers variety of PTFE (polytetrafluroethylene) molded basic forms like rods, sheet, bush, square bars etc.

PTFE is known for its inert and corrosion resistance properties which easily encounters various otherwise difficult combinations of pressure, temperature, speed, corrosion, moisture, fumes, abrasion, friction etc.

Out of many unique properties if put in one line statement it translate as under:
| | |
| --- | --- |
| | Corrosion resistance : Practically inert to most known chemicals to mankind. |
| | Tough yet flexible at wide range of temperature, including cryogenic temperature. |
| | Lowest co efficient of friction, PTFE has second lowest coefficient of friction. Second best to Wet Ice to Wet Ice. |
| | Almost zero absorption of water, moisture. |
| | Non toxic, odor and colorless, non aging, sable under various light conditions, hygienic. |
| | Best electrical and dielectric properties, low power factor, no tracking. |
| | Ideal for sealing at elevated temperature upto 250oC. |
Few Application area
| | |
| --- | --- |
| Chemical and petrochemical Industries | Gaskets, Tubes, Gland seals, Packing, Valve seats, "O" rings, Lantern rings, Diaphragms, Thread sealant tapes, universal rope packing, flexible hoses etc. |
| Electrical and electronic industries | Inserts, insulators, adaptors, beads, holders for valves, connectors, spacers, sleevings etc. |
| Medical and orthopedic | Artificial bones, ear plugs, kidneys etc. |
| Aerospace industries | Application in this area is so wide that we really can not list it here. |
| Engineering | Bearings, piston rings, slide tracks, oil seals, gaskets, washers, diaphragm for pumps, valves, gears etc. |
| Scientific equipments | Expansion joints, bellows, connection gaskets, crescent rings etc. |
| Rubber and tyre industries | Washers, seals, steam hoses etc. |
Product Range:
Please click here to know more about our product range.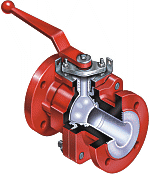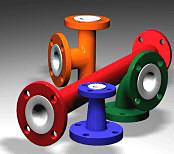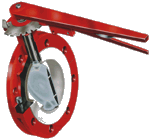 All dimensions are in mm, unless specified.
Contact Information
Polycoat Flowchem
Telephone : 91-79-

2584 1713

FAX : 91-79-

2584 1831

3814, GIDC, Phase-IV, Vatva

, Ahmedabad-38

2 445

, India

E mail polycoatad1@sancharnet.in
* Teflon, Tefzel are registered trade mark of Dupont, USA
Send mail to Webmaster with questions or comments about this web site and to make web site that attracts business.
Last modified: April 23, 2005